ENCHANTING SPACES TO GATHER THE ONES YOU LOVE
The all-encompassing great room is one of the most powerful adaptations that homes have made in a new informal social era. It has opened the kitchen, which has always been the "heart" of our homes, to the living room or family room. Yet, the design provides an elegance to our lives. The following are several carefully planned great rooms that are offered in the Northern Neck.
---
LITTLE BAY RETREAT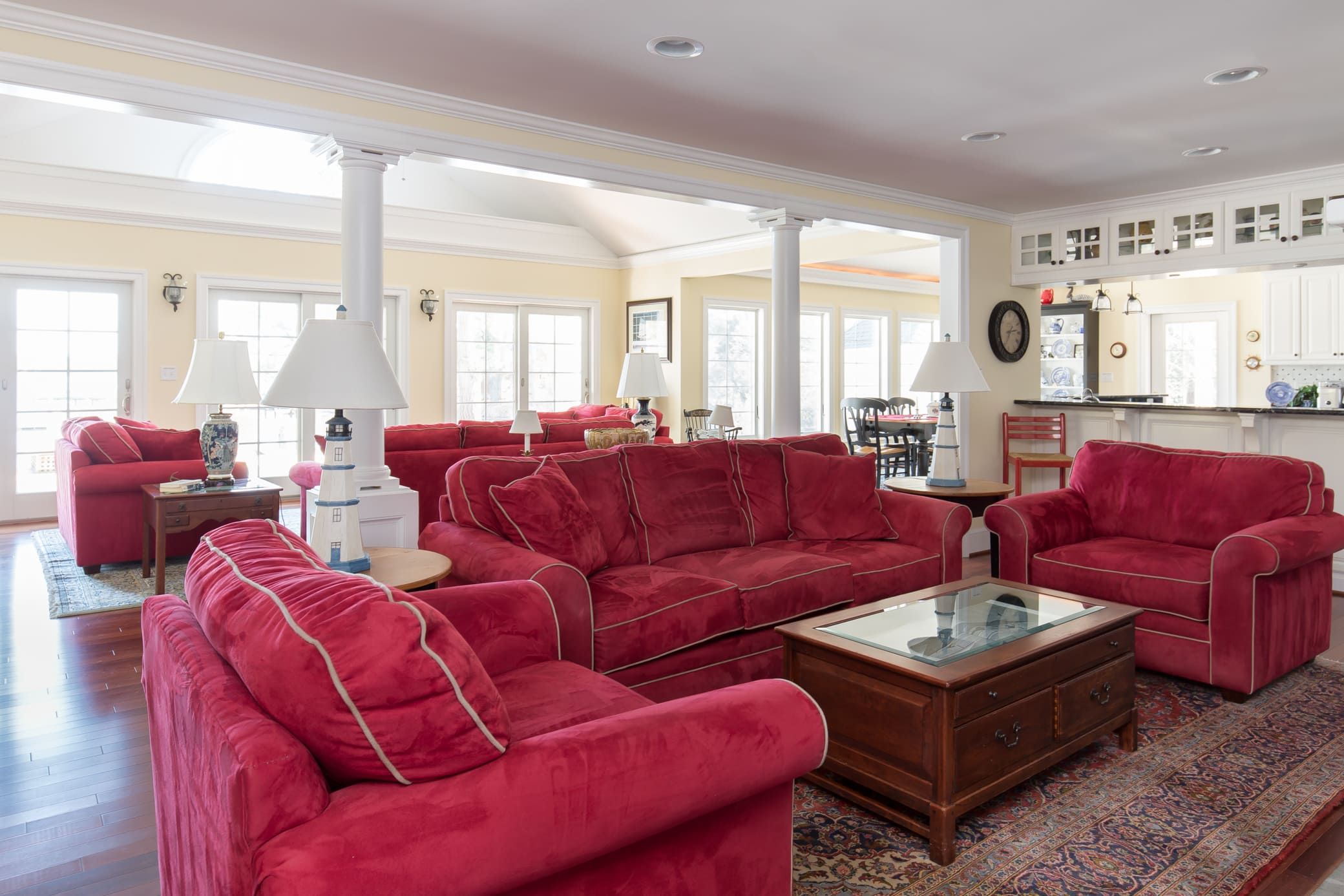 This stylish space is designed to create intimate areas with views of Antipoison Creek.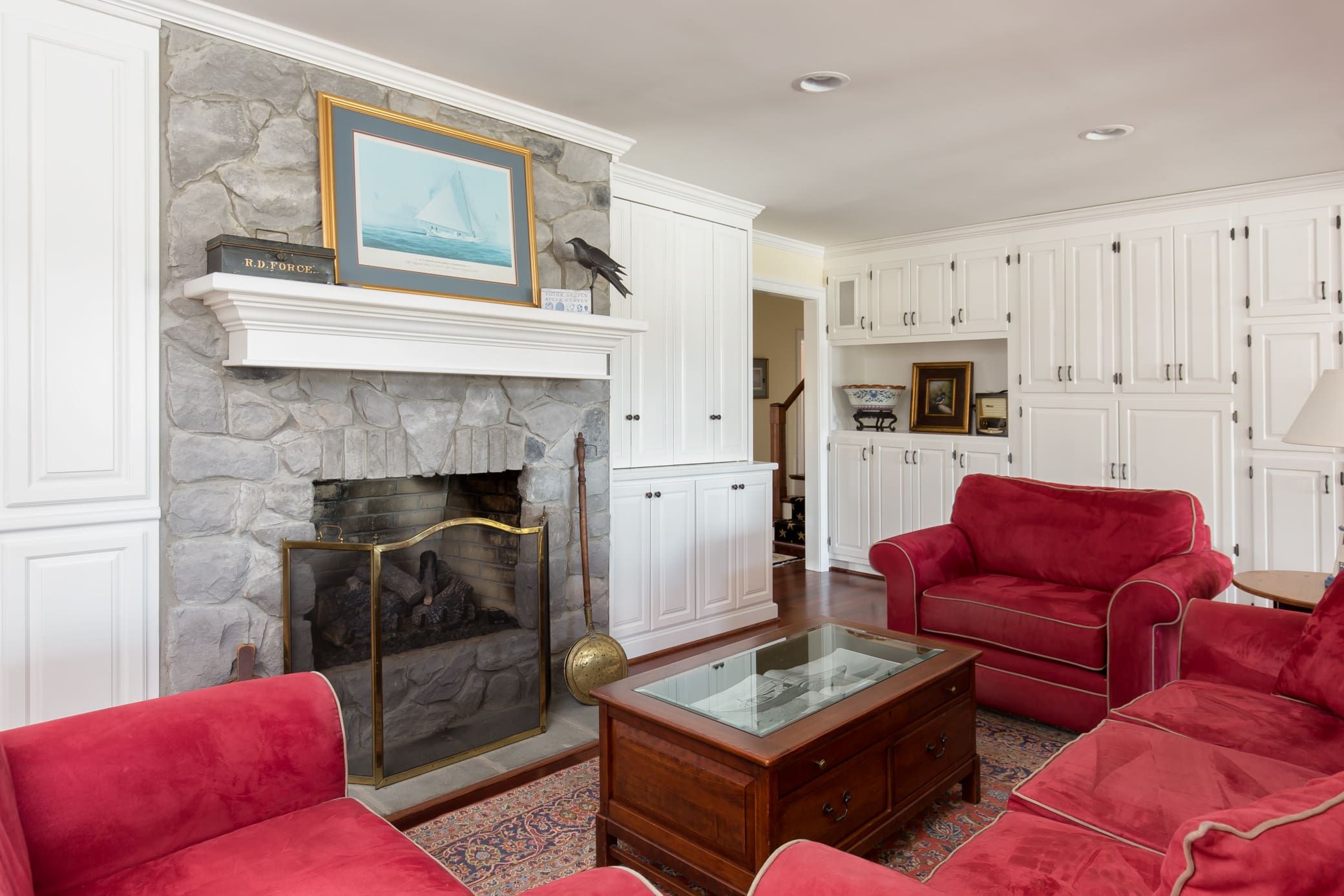 The light stone fireplace reflects the "beachy" setting. The custom cabinetry creates paneled walls while providing a place for everything.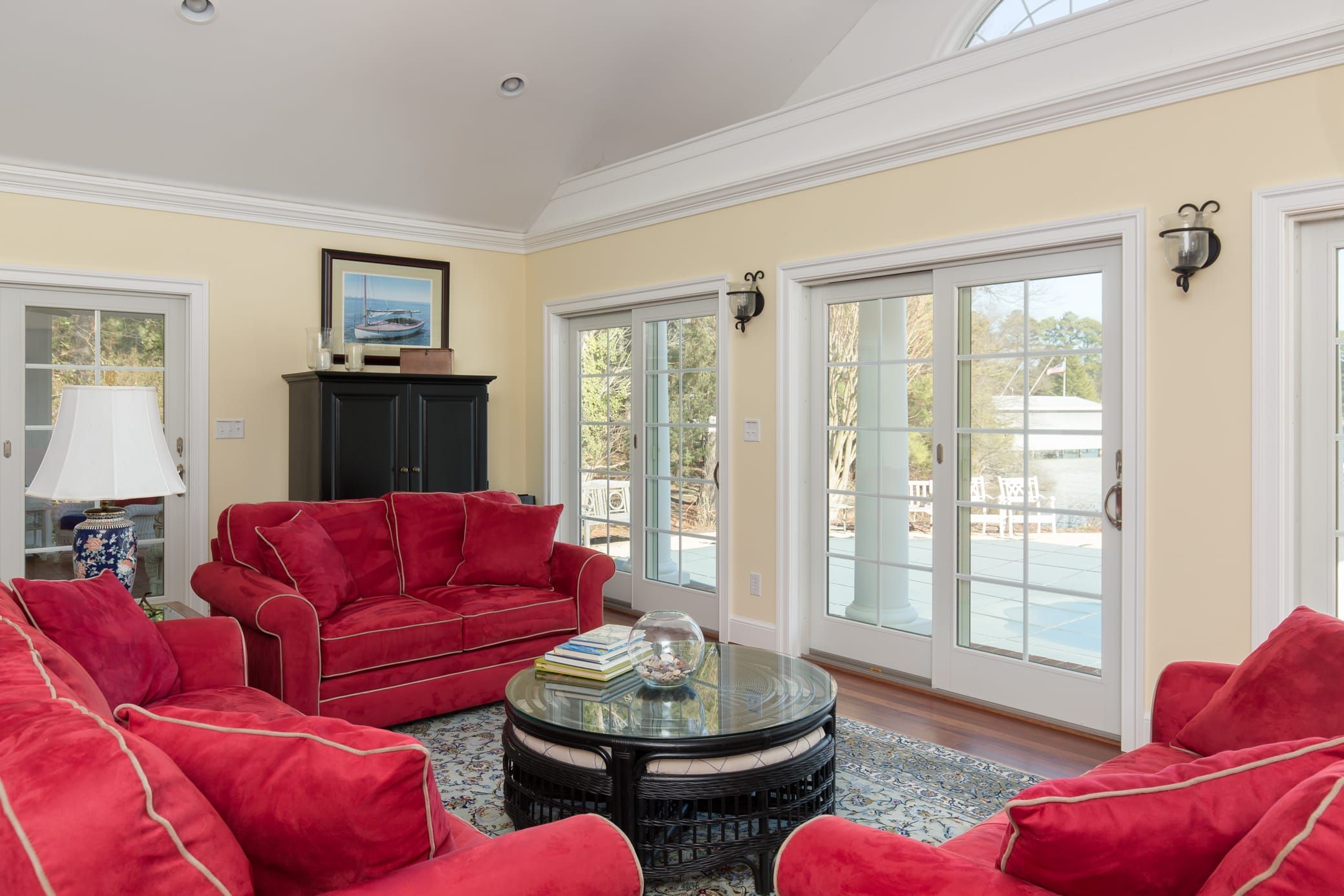 The waterfront sitting "room" overlooks the creekfront pool and opens to the spacious screened porch.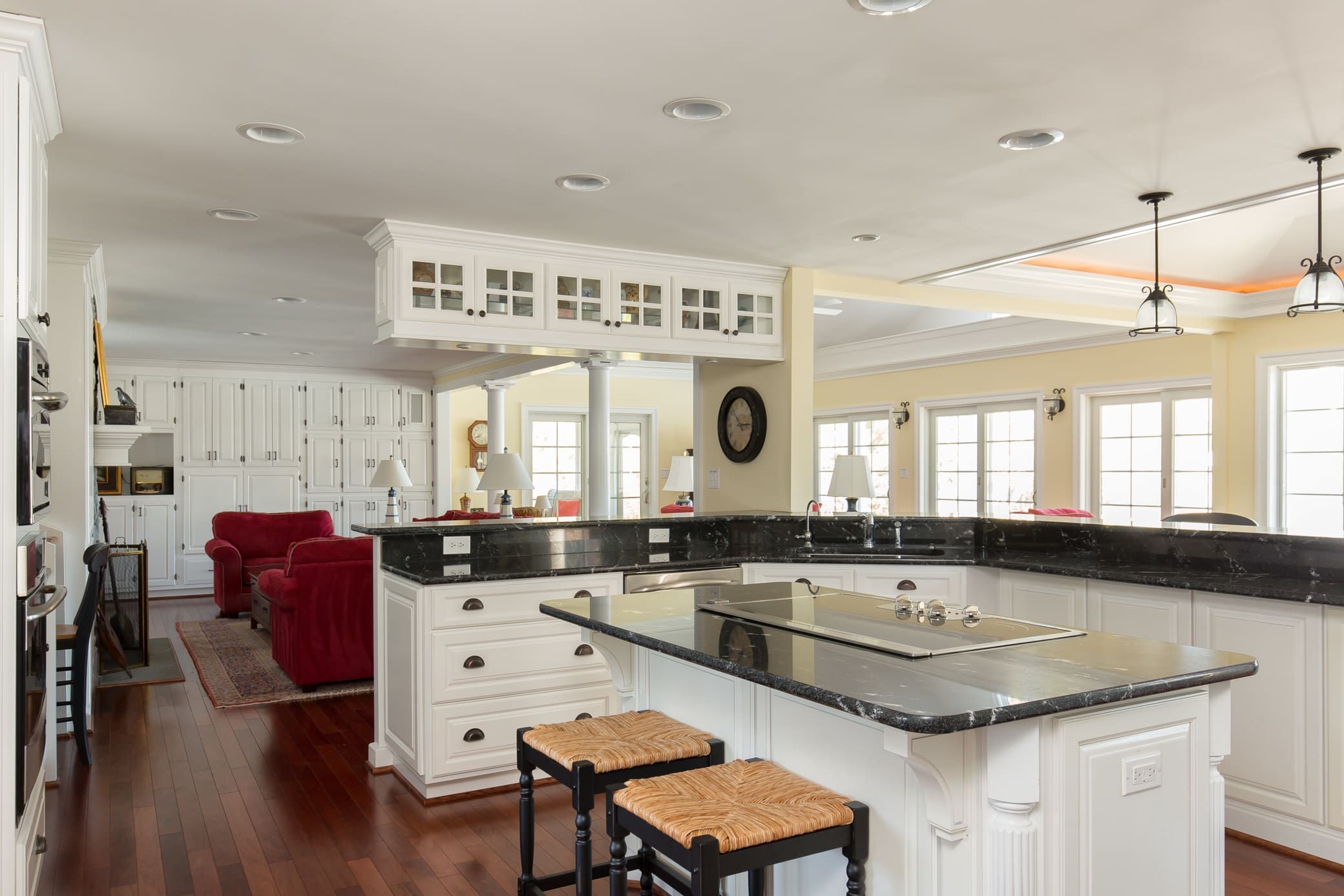 The social mecca, this handsome kitchen, is stylishly integrated to make it perfect for entertaining.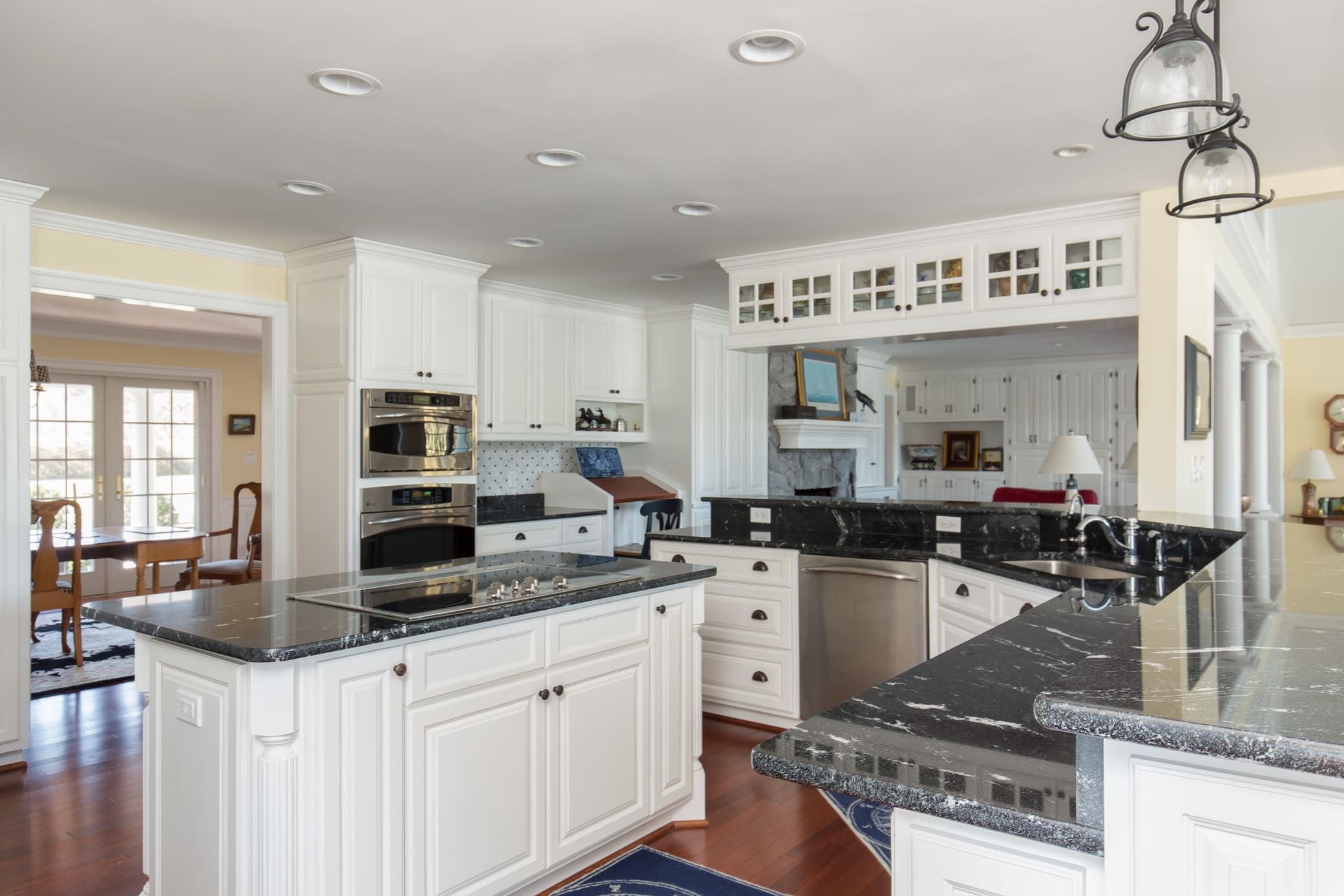 The fine materials and design camouflage the efficiency of this elegant kitchen.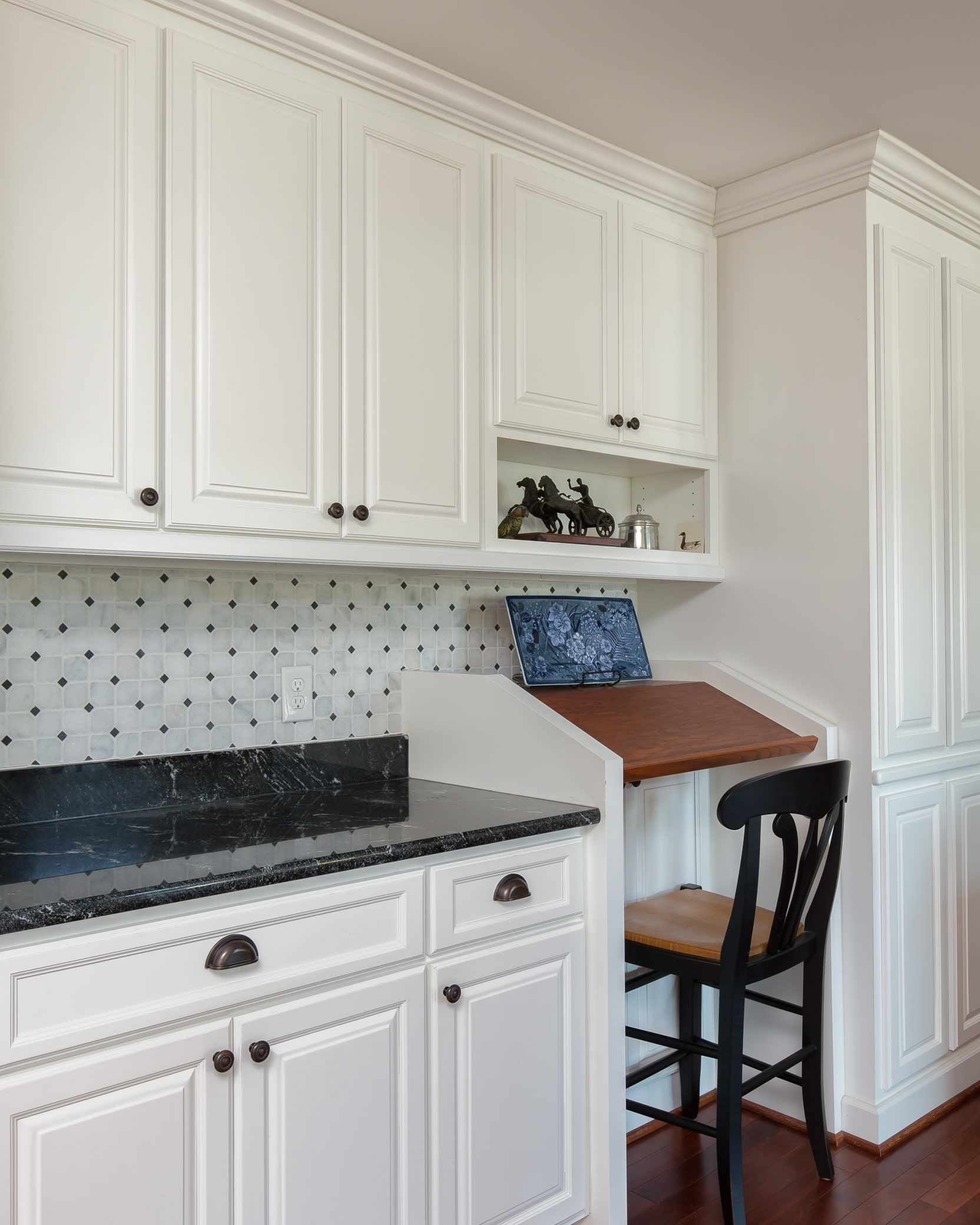 The desk is ideal for sitting or standing.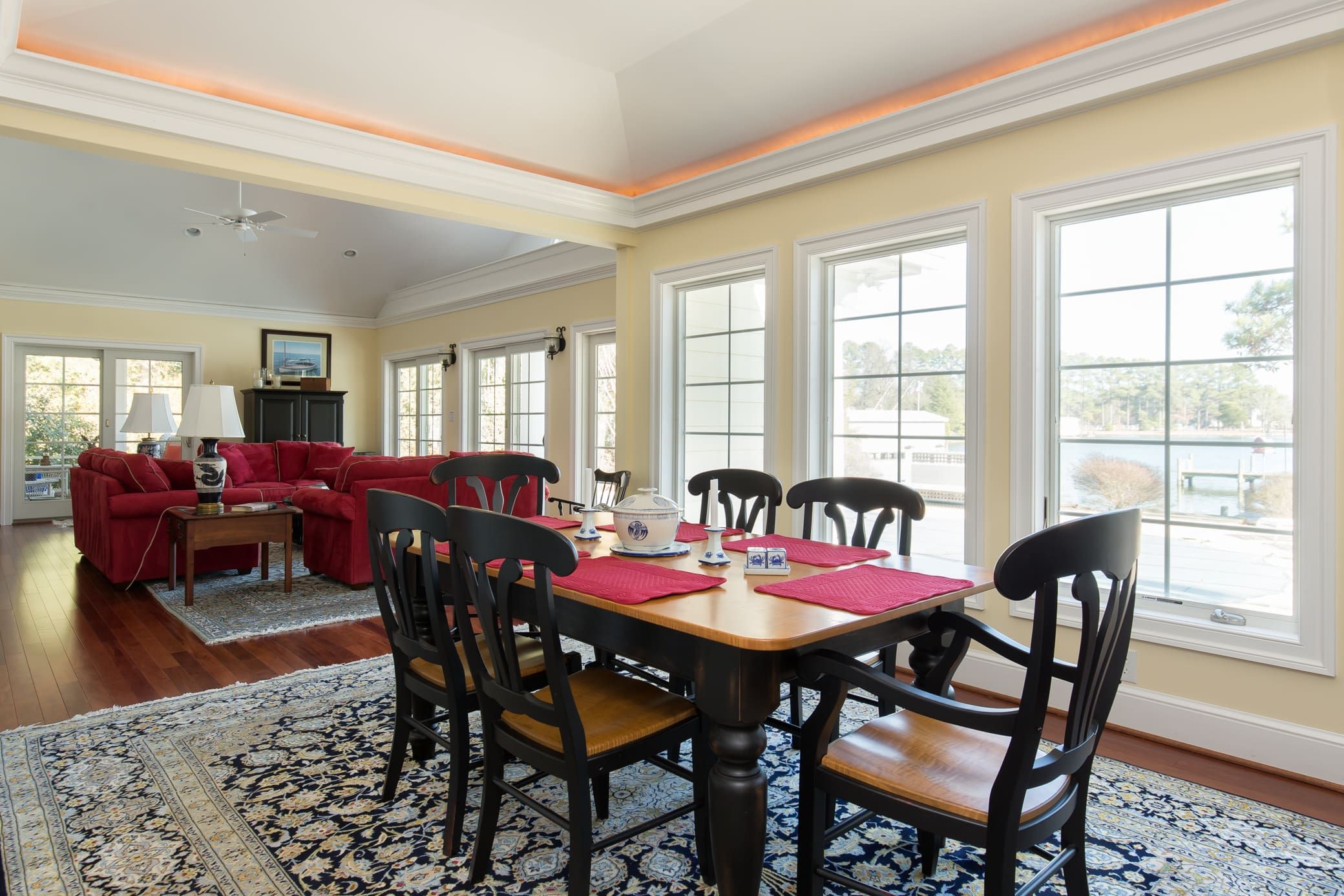 The dining area features soft cove-lighting.
READ MORE ABOUT THE "LITTLE BAY RETREAT"
---
VINEYARD GROVE TENT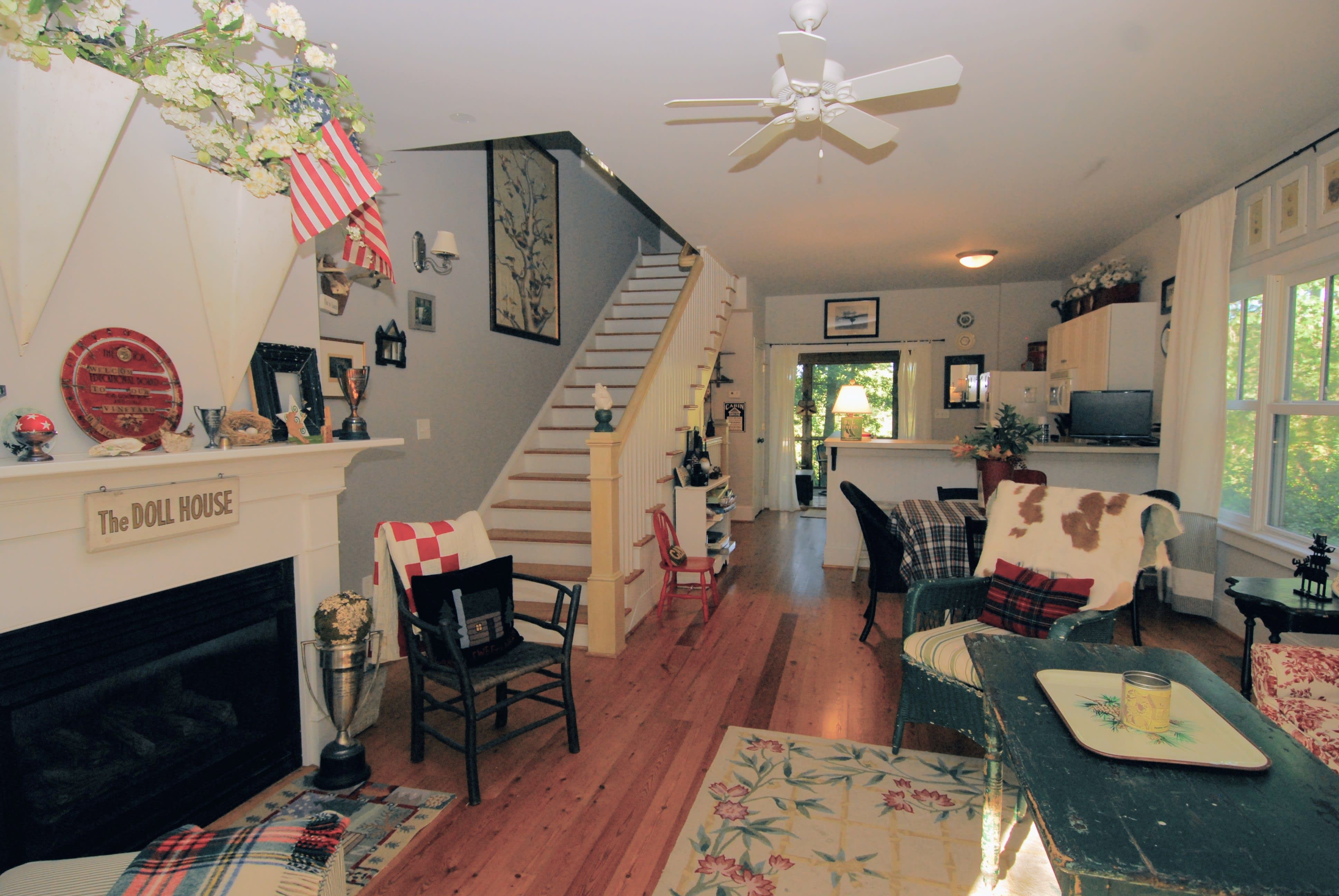 if you prefer a cozy getaway, this vintage chic cottage should warm your heart.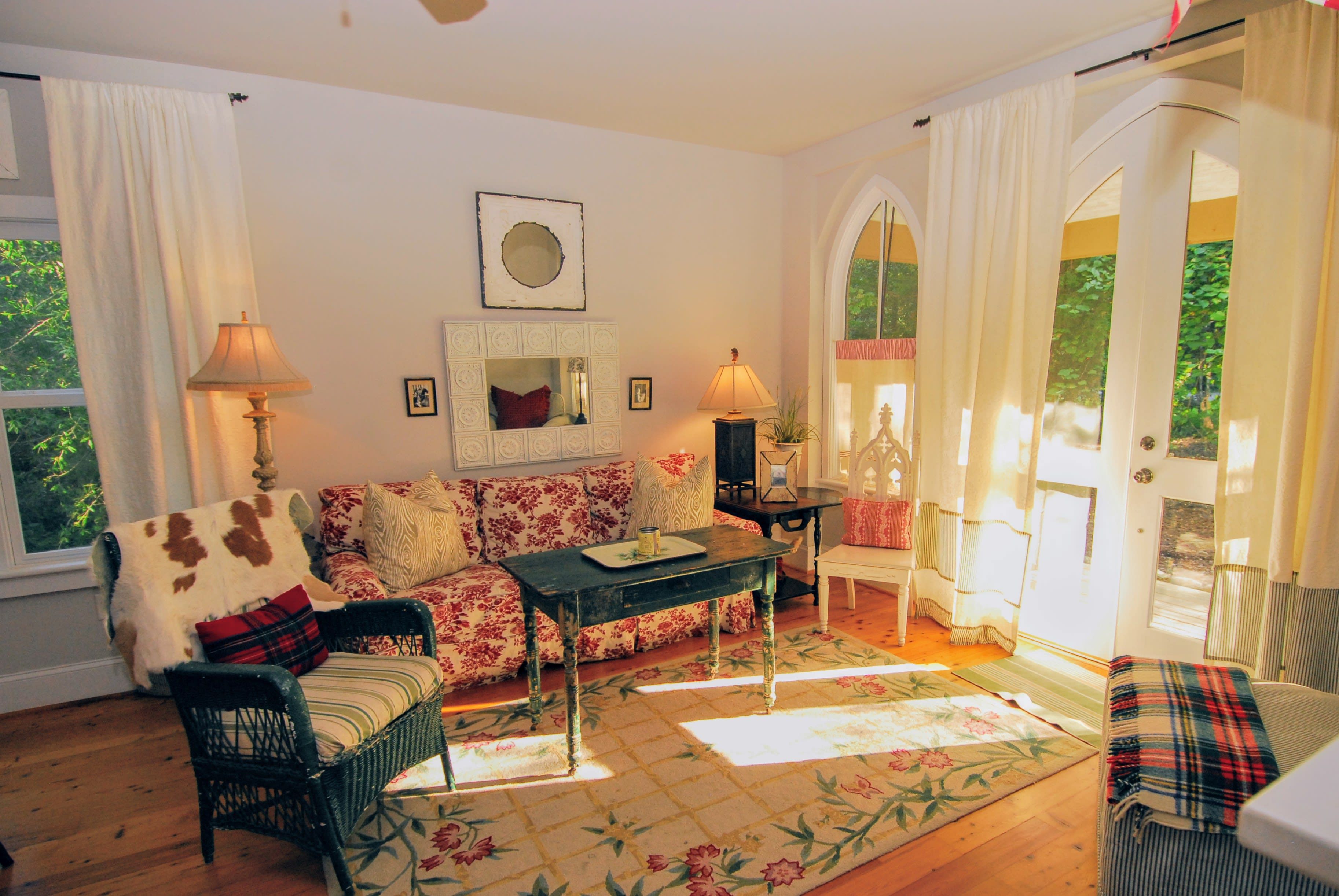 This classic cottage is a refreshing respite from the pull of contemporary life.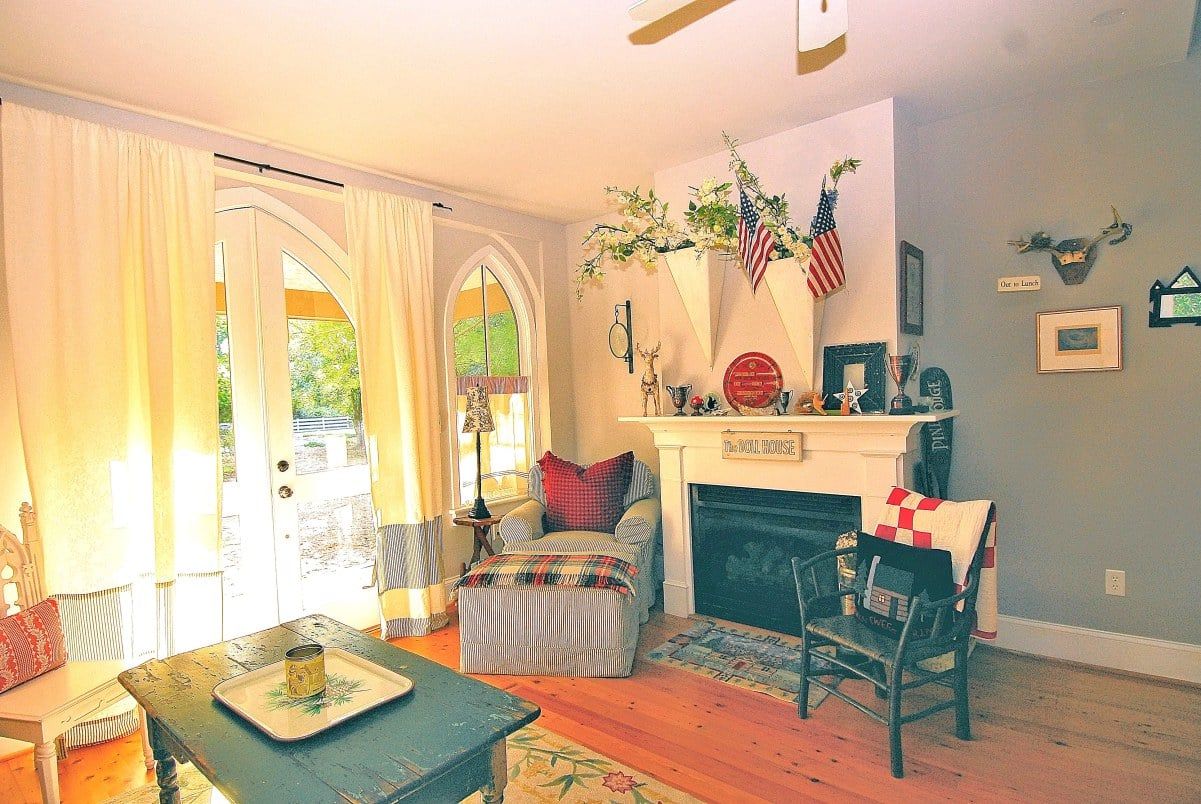 Details of pine floors, arched doors, large windows, and fireplace embrace the Victorian-Gothic design.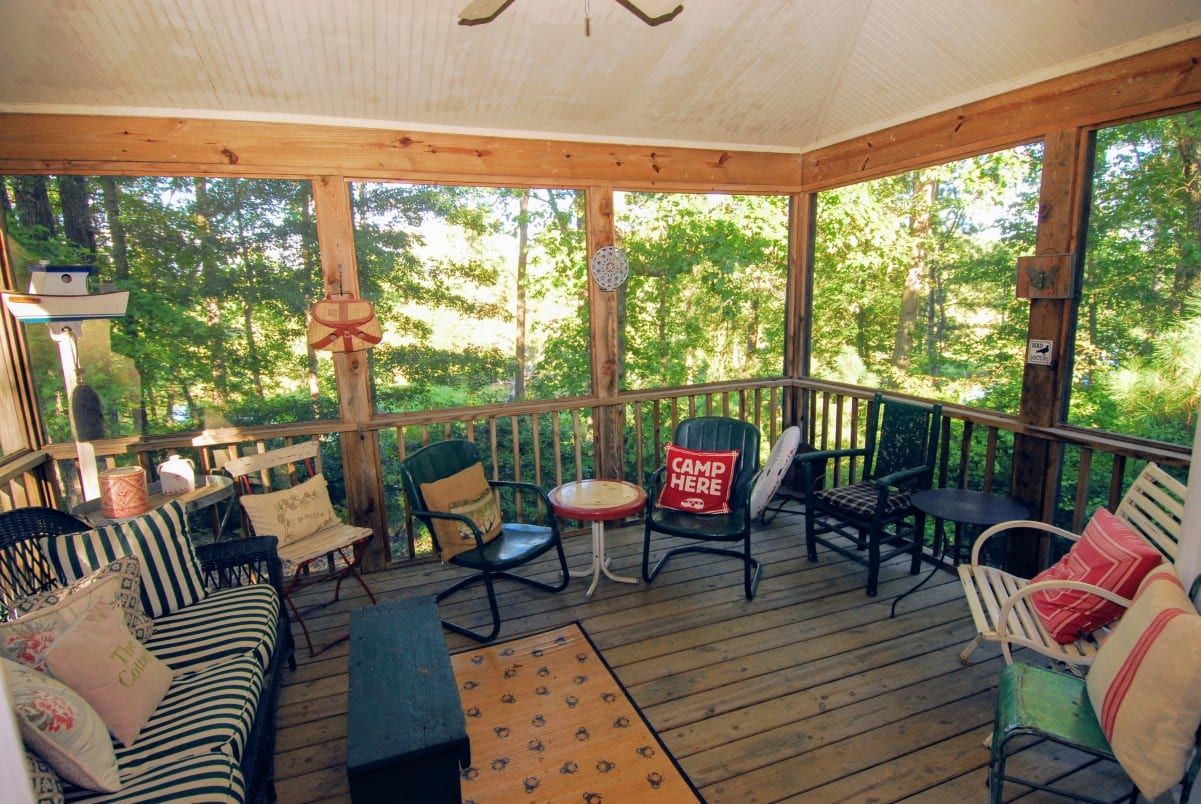 The magical treehouse-like porch overlooks a cove of Carters Creek.
READ MORE ABOUT "VINEYARD GROVE TENT"
---
CARTERS CREEK MANOR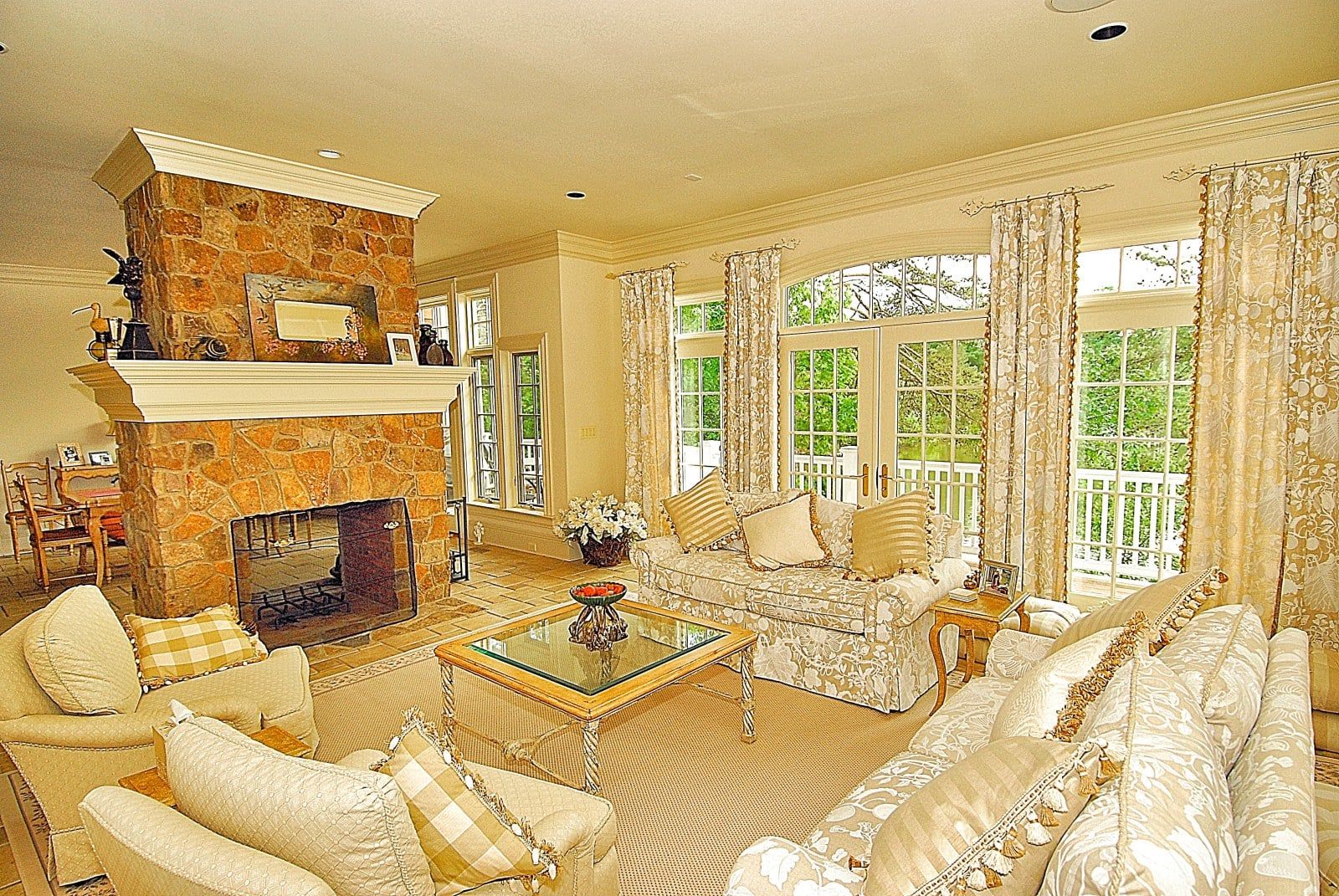 The shingle-sided exterior of this rambling home is reminiscent of an early seaside estate. However, the great room conjures visions of a French country manor house. Glass doors on every wall open to a veranda, screened porch or open deck, overlooking the dazzling Carters Creek.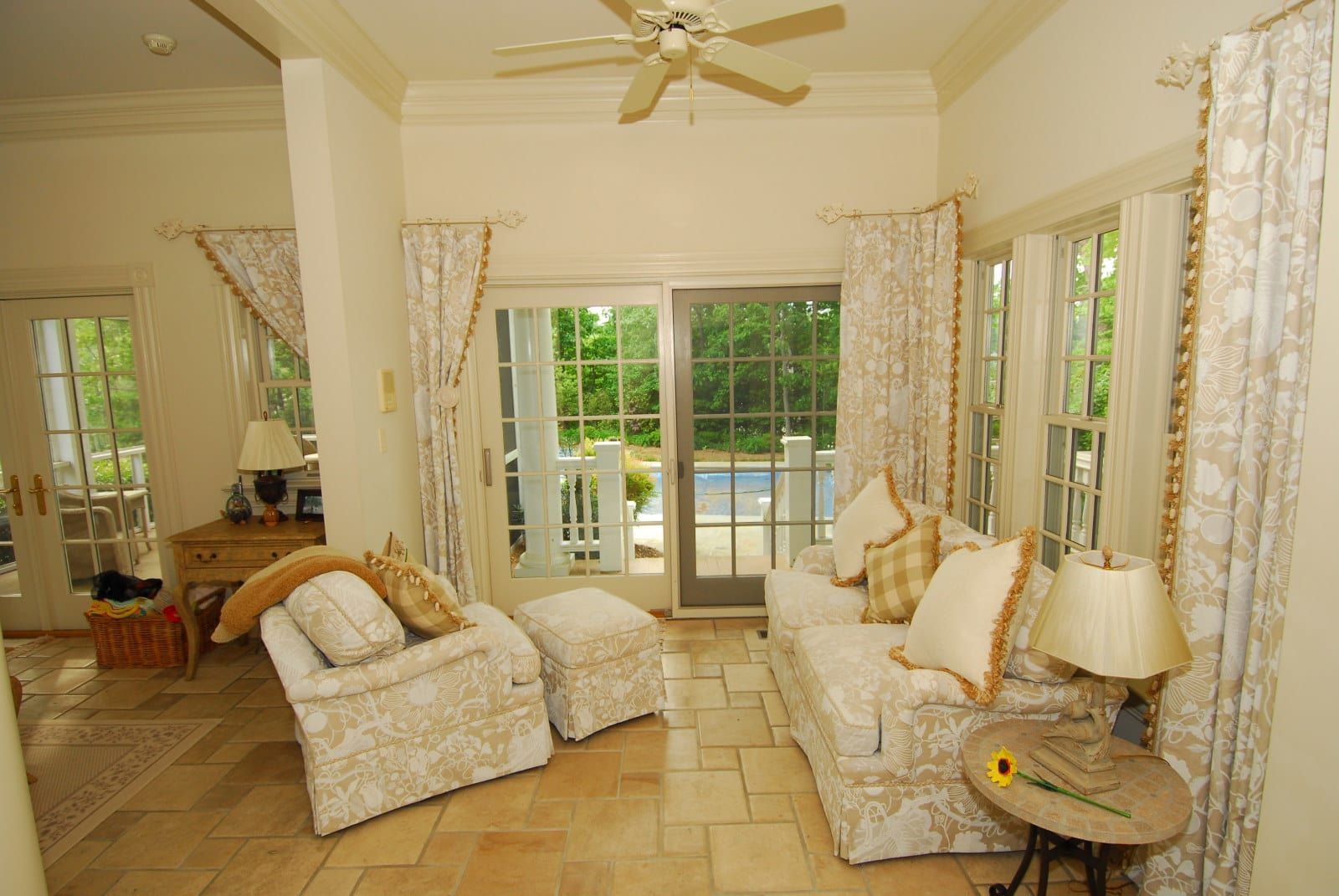 This sitting area provides a quiet place to curl up with a book.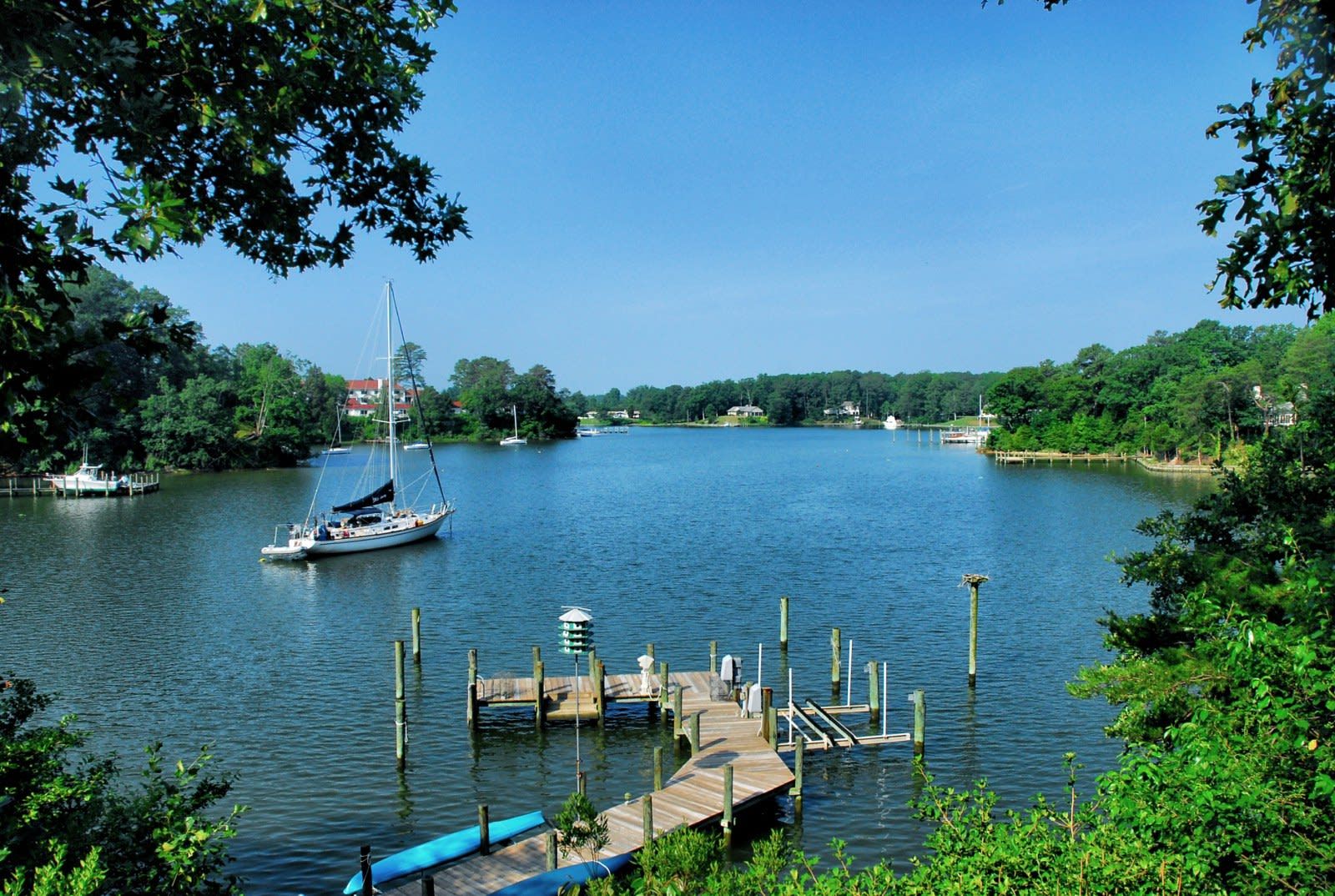 The view from the deck includes the private pier that will accommodate any size vessel.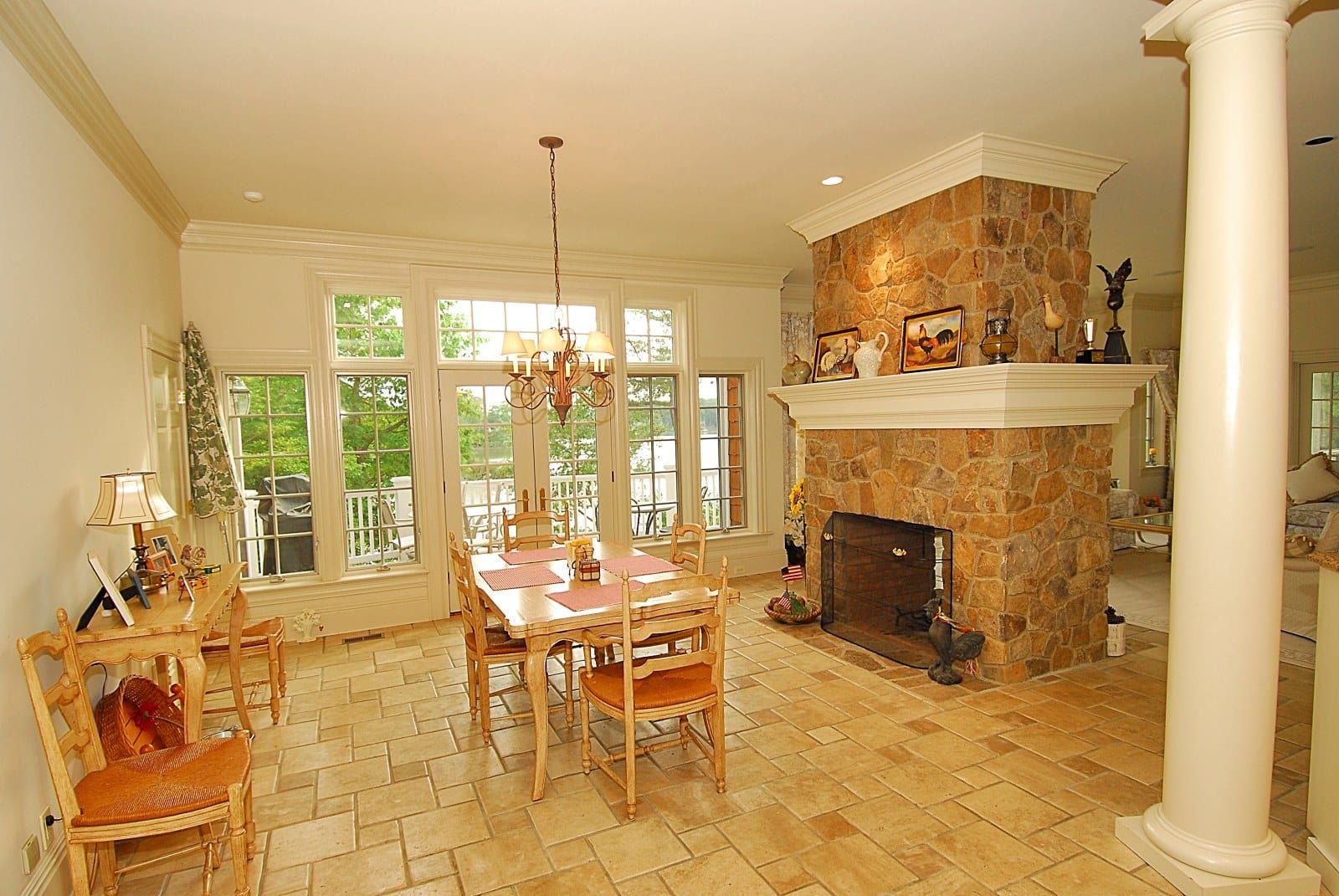 The floors of limestone, stone fireplace and accent column reveal a sophisticated European quality.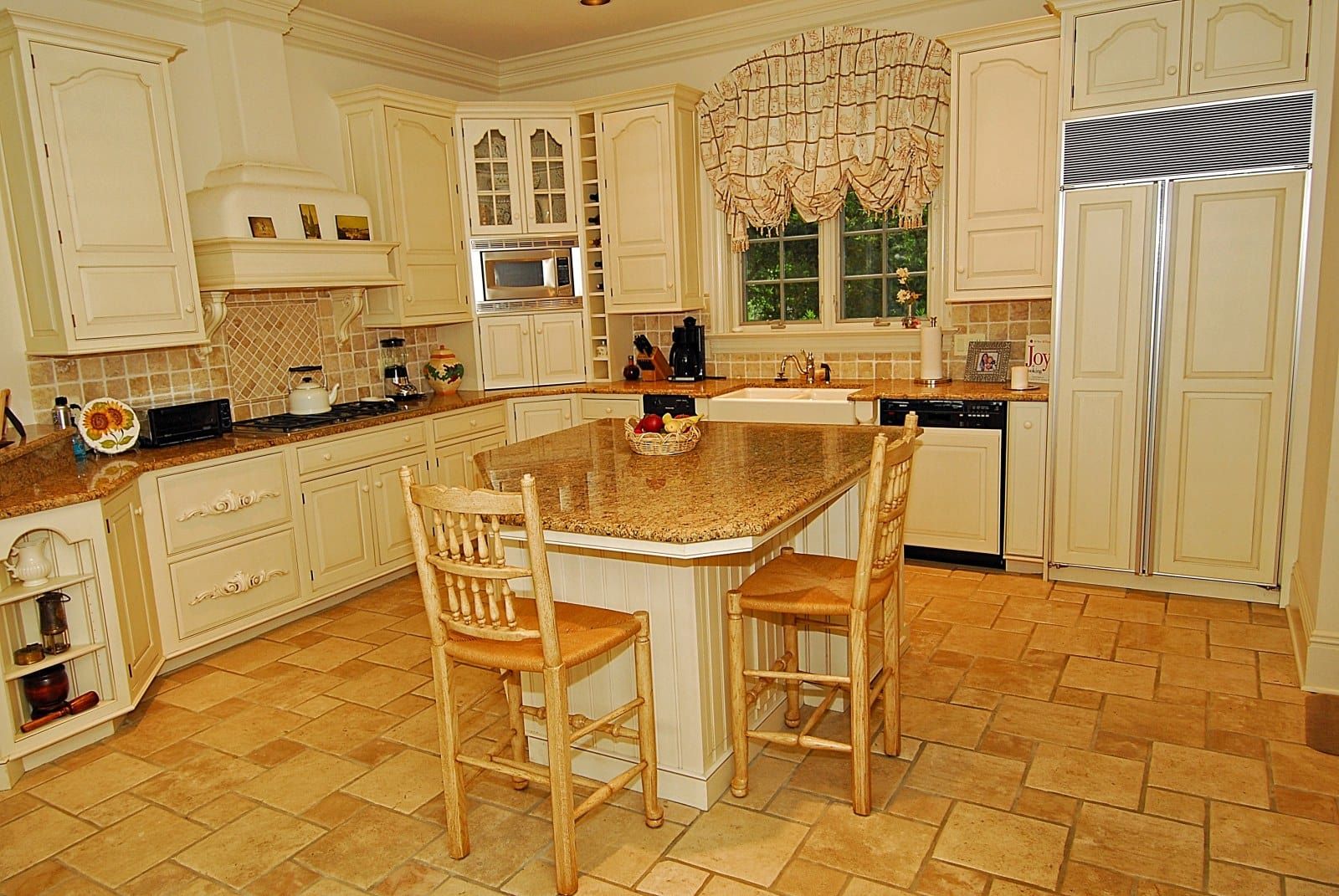 The open kitchen carefully reflects the French country style that invites guests to join the chef.
READ MORE ABOUT "CARTERS CREEK MANOR"
---