River Stay 'Way from my Door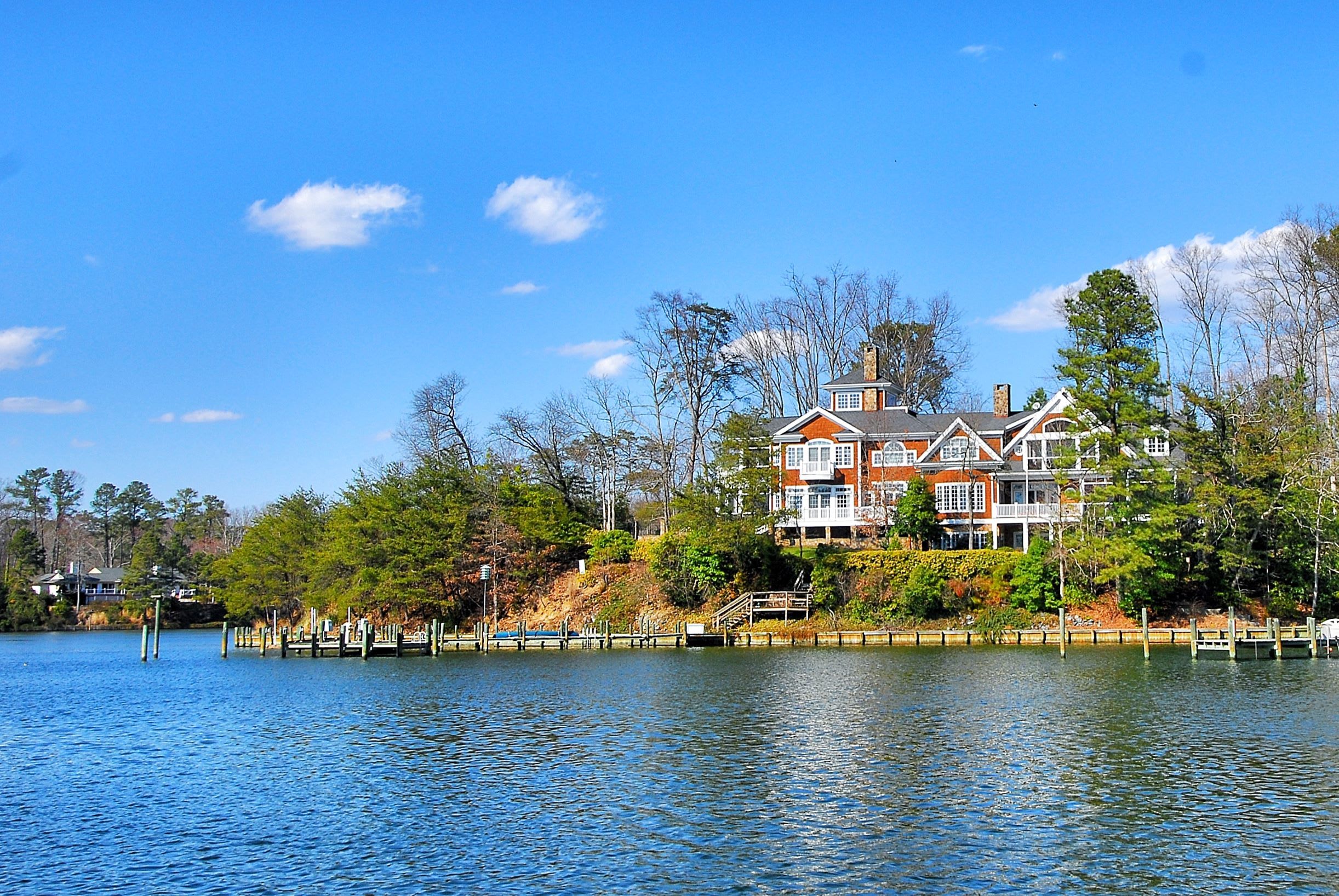 Some of my favorite childhood memories are of evenings singing and dancing with my parents and eight siblings to Broadway tunes. We were flying with "Peter Pan," picking pockets with "Fagin," and washing that man right out of our hair with "Nellie," among others. When a large storm threatened, Dad would sing with Paul Robeson, "River stay 'way from my door." The River never came to our door.
Here in the Northern Neck, we are fortunate that most locations are not situated in the flood zone, thus are not threatened by a storm surge. Following are a few to consider.
CARTERS CREEK - IRVINGTON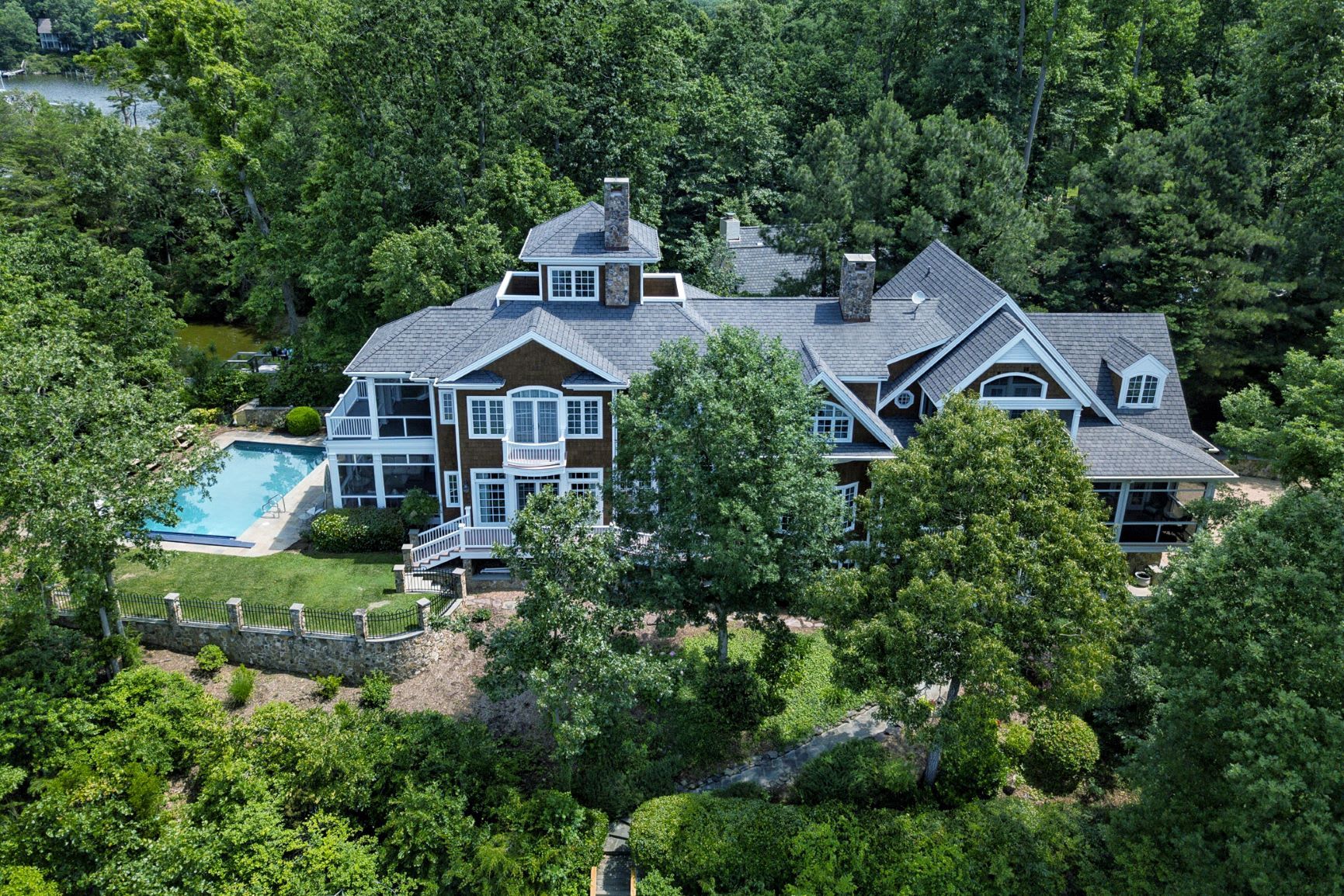 On Carters Creek in the heart of the quaint coastal village of Irvington, this striking, custom design with cedar shakes and white trim is reminiscent of an early seaside resort. The style provides the allure of times past, yet blends innovative details of today's lifestyle to create an inspired river retreat. The residence with private pool fits the site like a glove.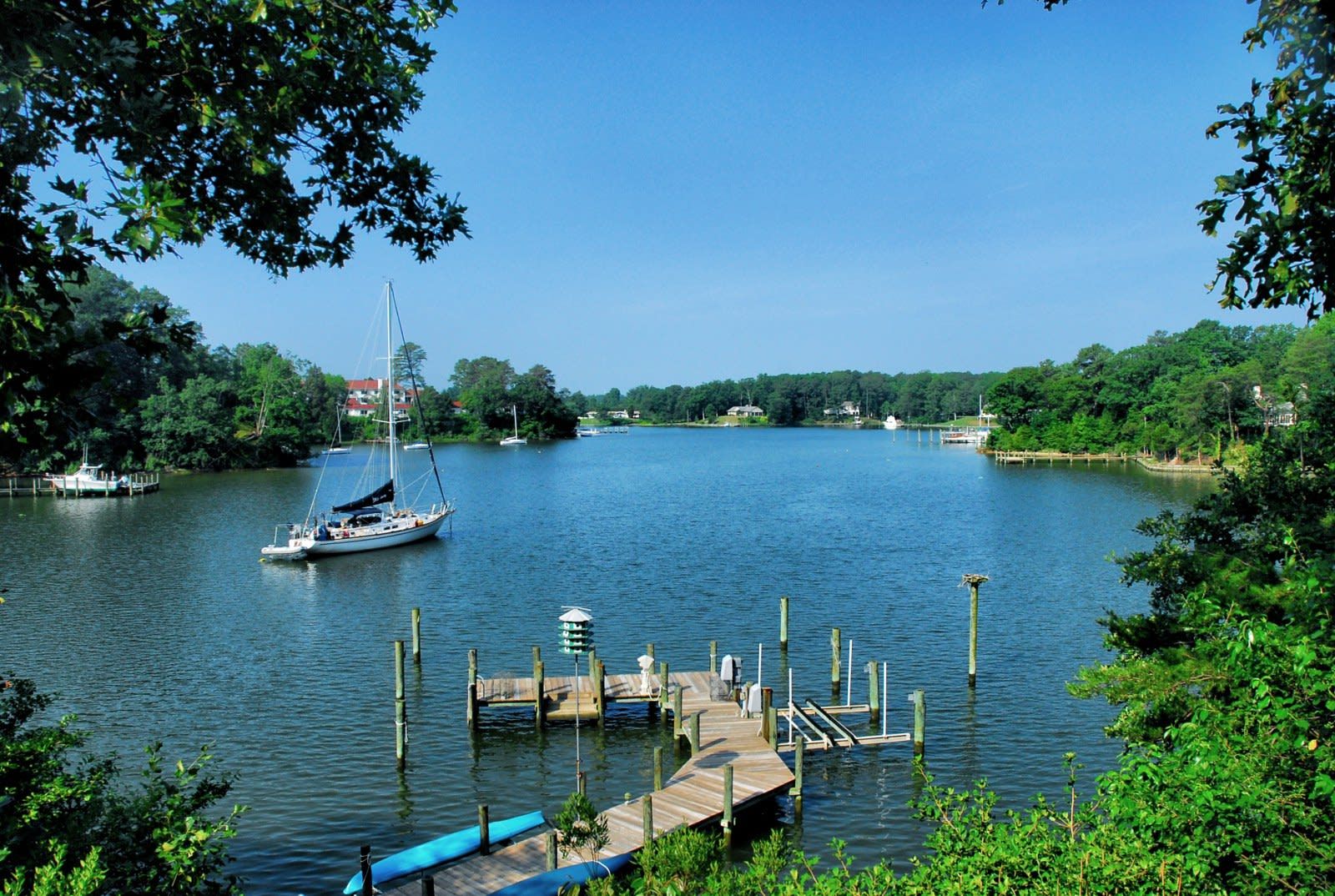 This elevated peninsula provides spectacular views of the protected harbor with Tides Inn resort in the background. This estate property includes a private, swimming pool, a pier with three deep-water slips, one with a boat lift, a perimeter boardwalk along the creek, attached two-car garage, detached two-bay garage, and garden shed.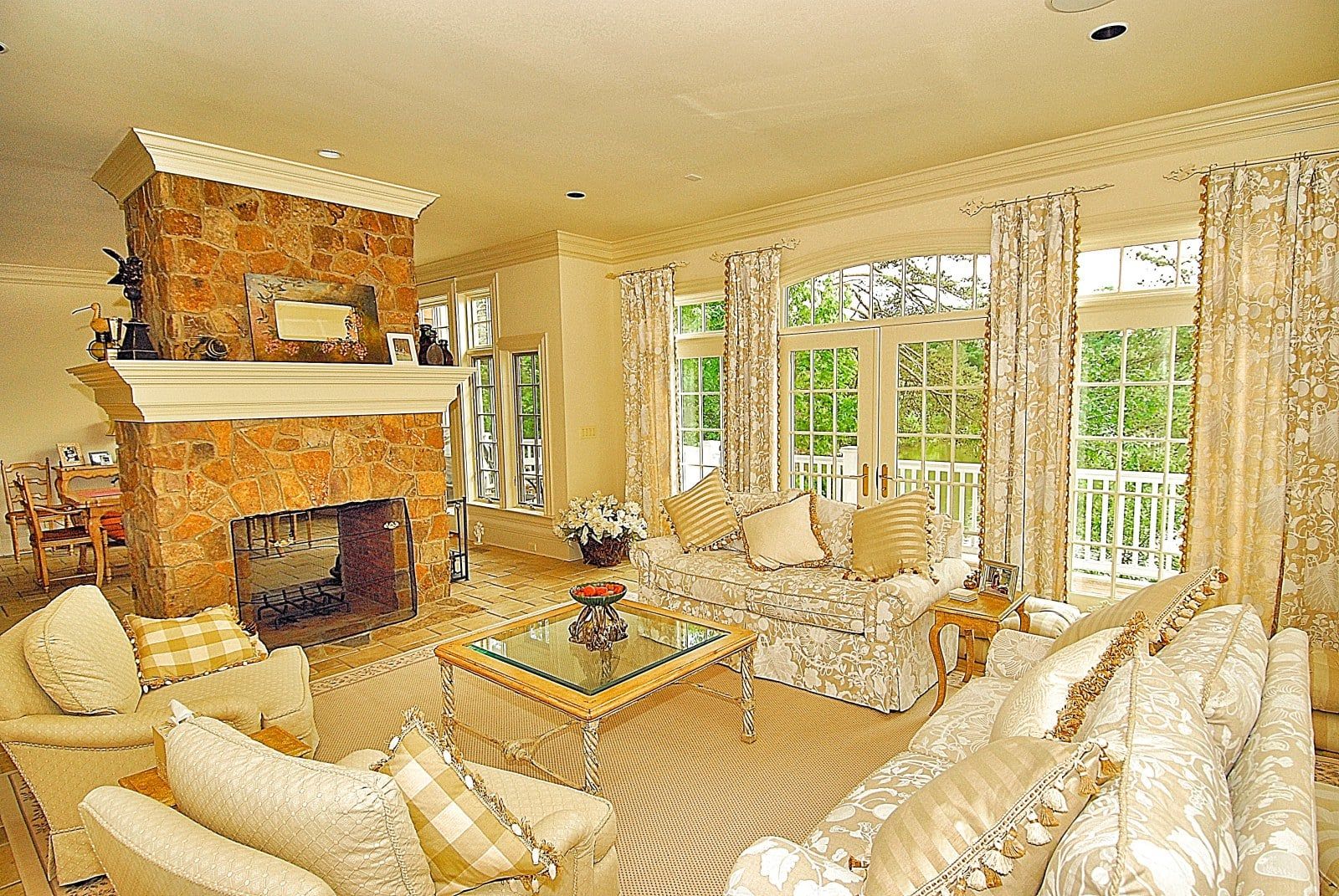 Thoughtfully integrating two living areas, it is at once distinctive enough to be two residences, yet complementary, perfect for intergenerational living. The ten-foot ceilings and outstanding millwork enhance the casual style with a touch of elegance. The floors of French limestone and heart pine confirm the commitment to authenticity. With tall windows, the great room has a light, airy atmosphere; while the living room and library, both having a fireplace, conveys a warm, cozy quality.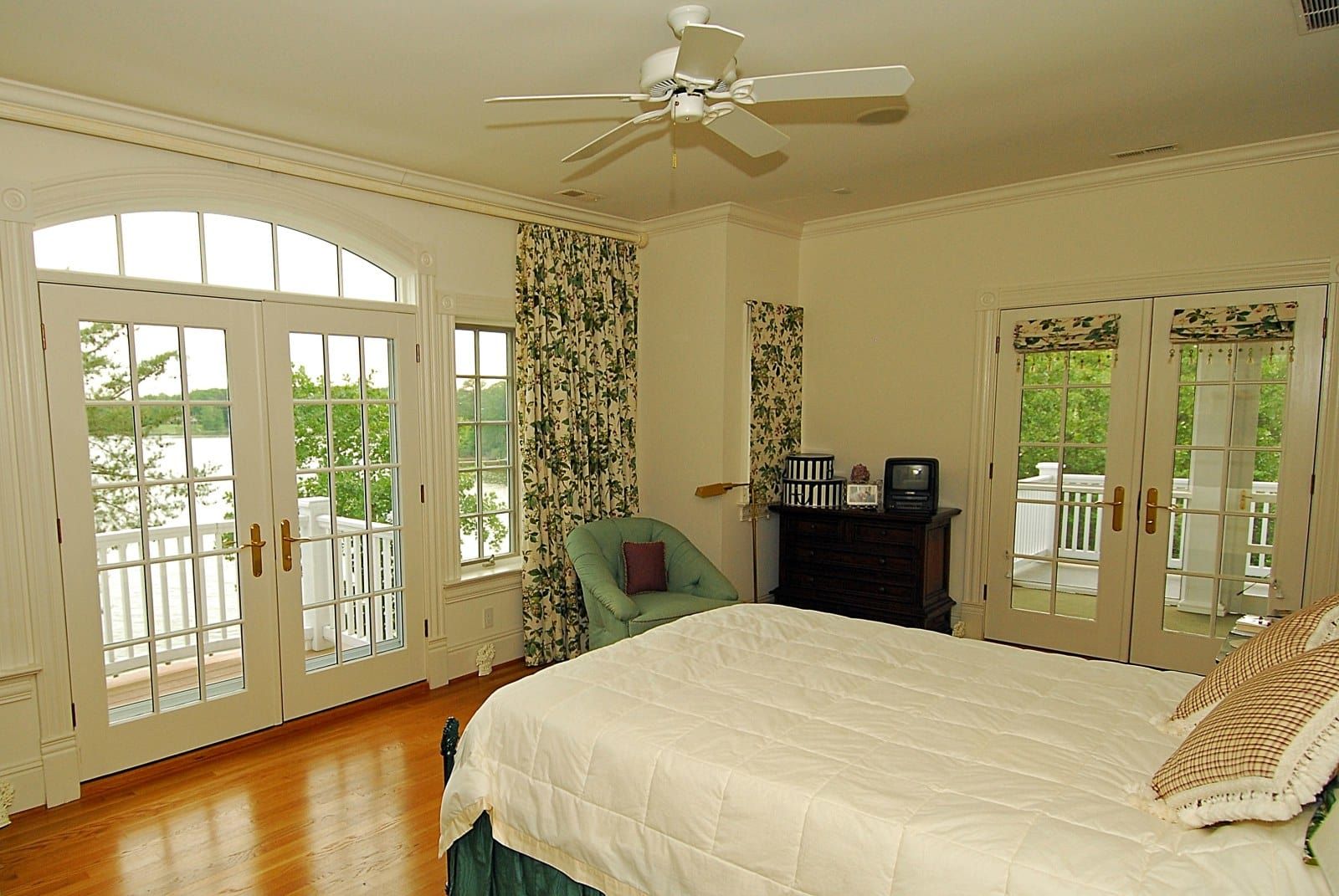 The second floor encompasses five bedrooms, including two master suites opening to waterfront decks and porches, plus an office and den.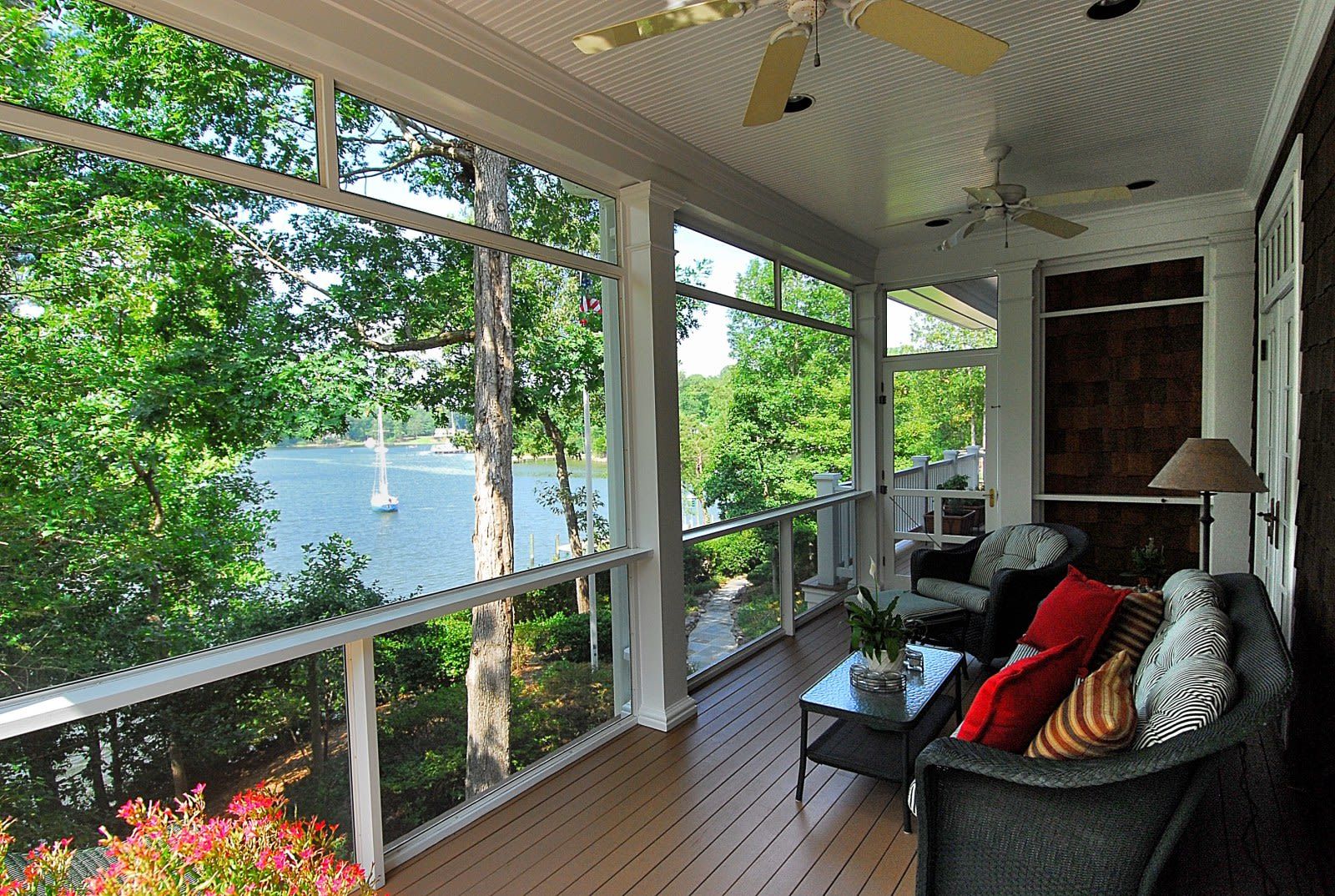 CARTERS CREEK - WHITE STONE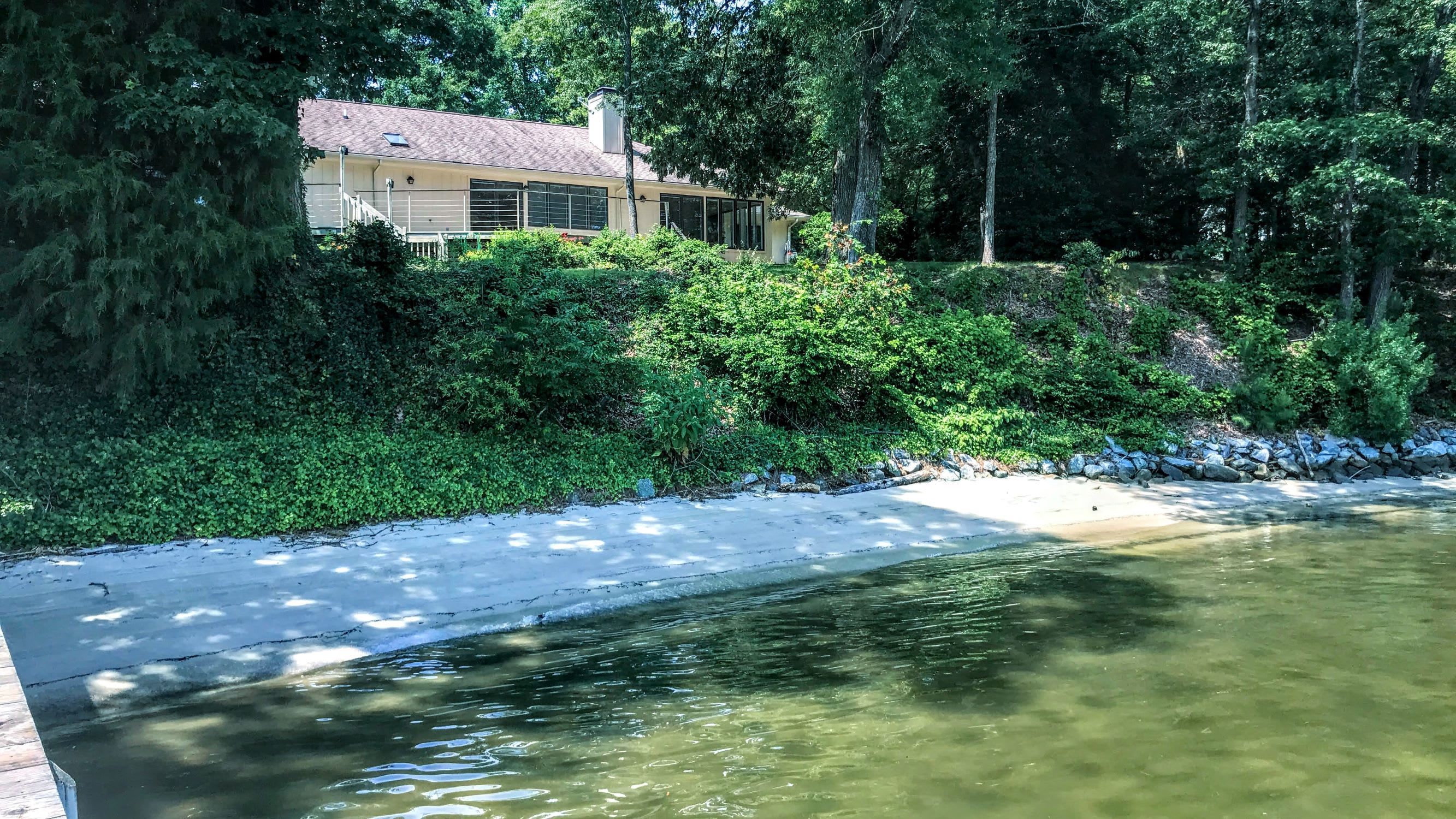 Privately situated on an elevated, 2-acre site with 250+ feet of shoreline, this coastal home is framed by shallow woods on the landside and offers picturesque views of Carters Creek on the waterside.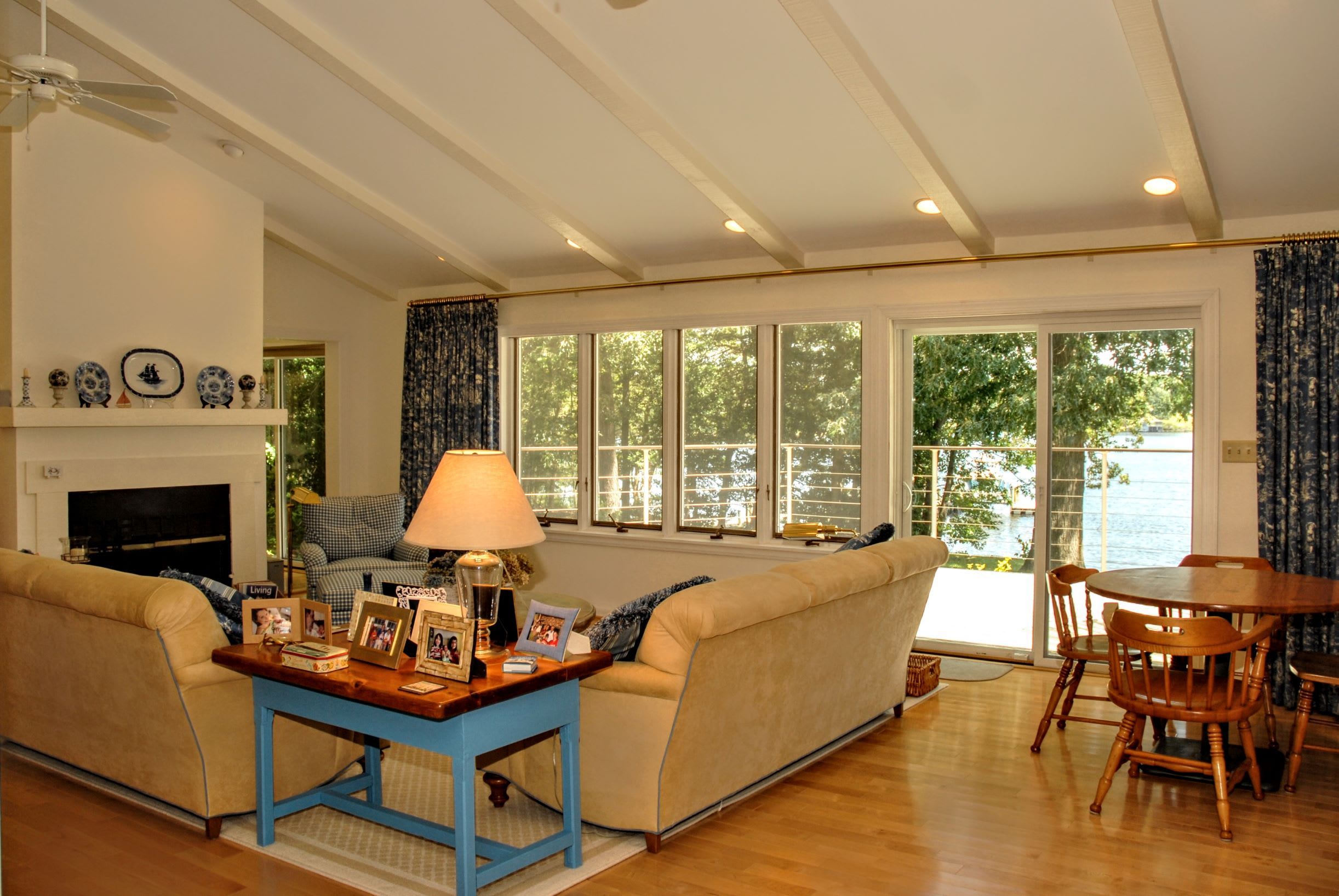 With elements of mid-century modern architecture, this one-floor design highlights walls of glass on the waterside. Featuring a cathedral ceiling with exposed beams and glass doors that open to the large Creekside deck extends the entertaining area, the living room includes a fireplace and wall of bookshelves.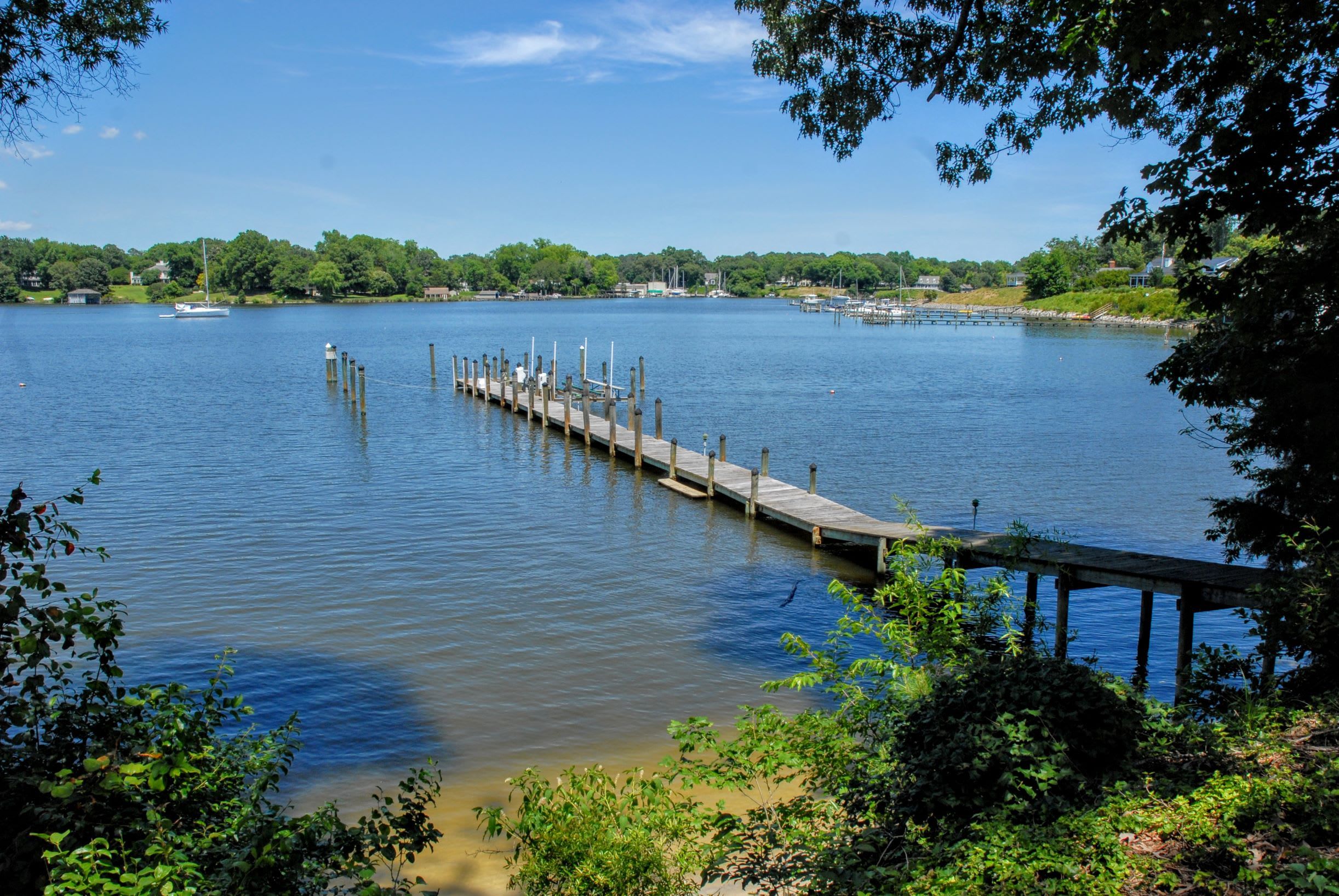 On the creek, there is a deep water dock with several boat slips and boat lift. The great view of this wide creek adds a serenity to the setting.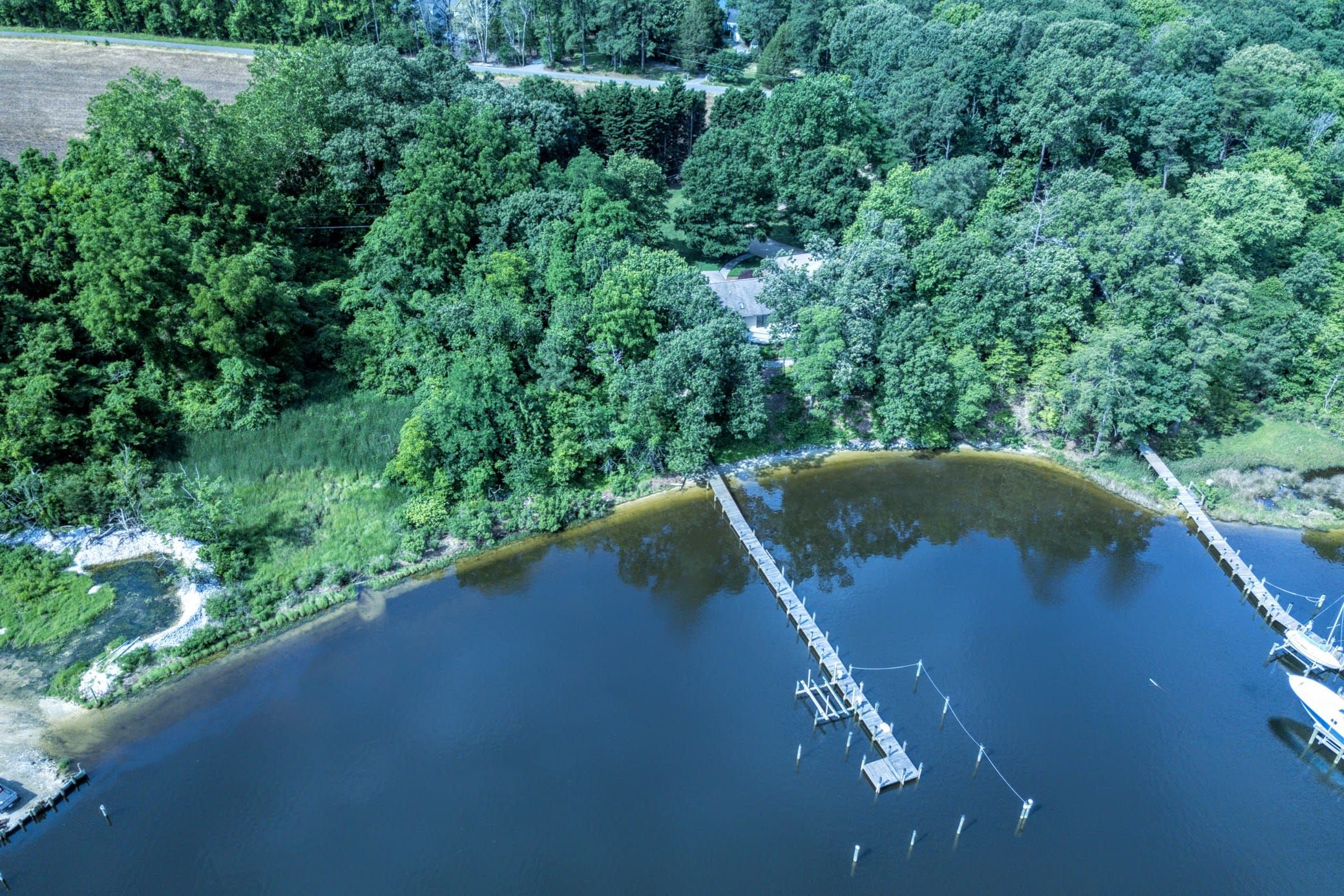 RAPPAHANNOCK RIVER - WHITE STONE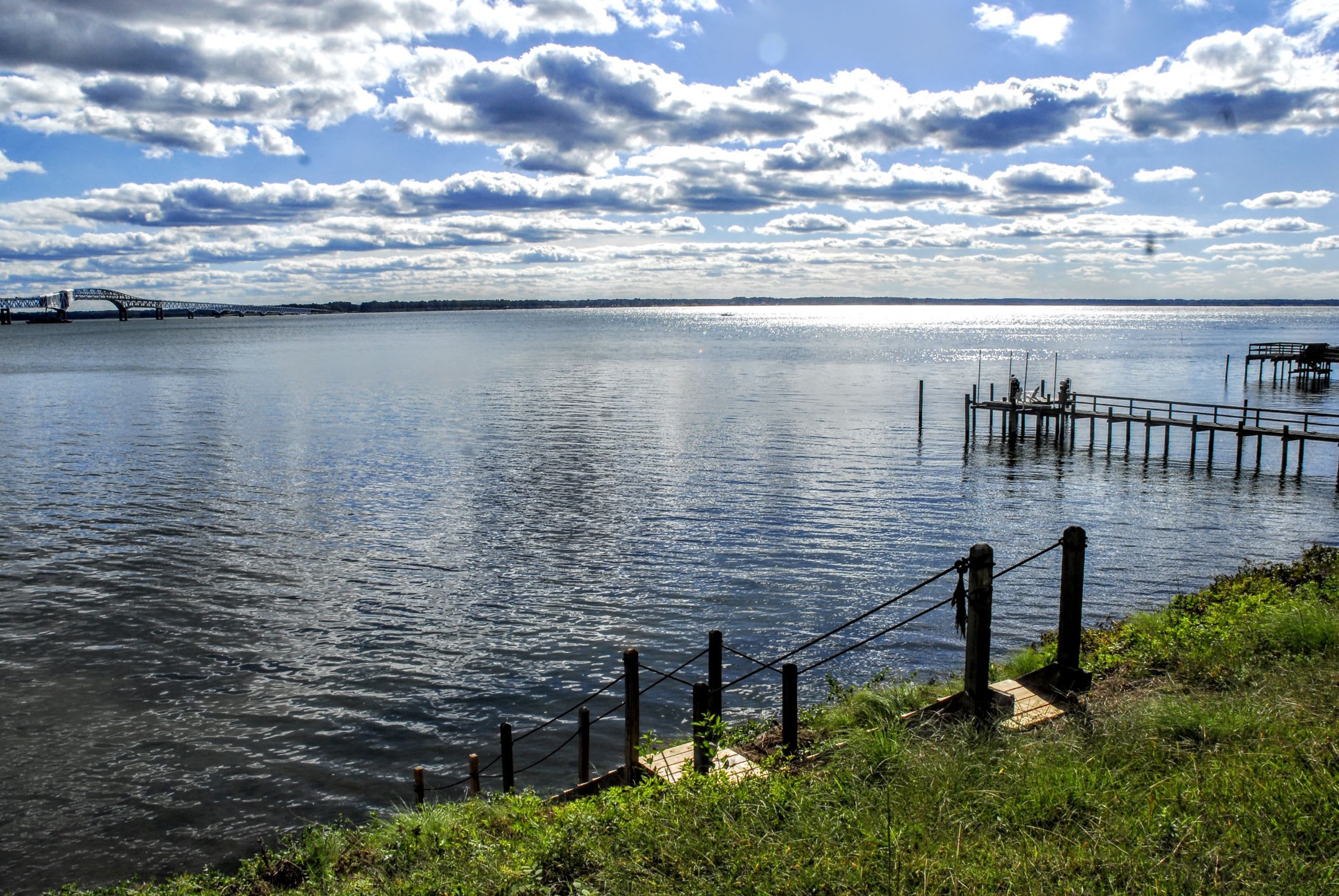 Located near the end of a quiet road in an intimate neighborhood of waterfront homes, this rare, elevated site has been graded to slope down to the river. An exquisite view of the 2-mile wide Rappahannock River is a highlight of this exceptional waterfront parcel. The southern exposure offers a bright location and breathtaking views of the river. Located near the coastal village of White Stone, this property provides fine restaurants, boutique shopping, championship golf courses, and deep-water marinas. It is well-priced to present a wonderful investment opportunity. This enchanting Rappahannock River site offers a haven for current and future generations.